Wear White with Pre-K on Friday, September 15!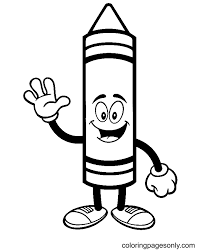 Wear Gray with Pre-K on Thursday, September 14!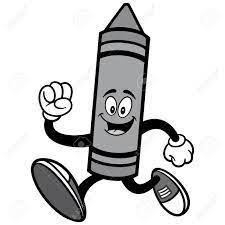 Wear Pink with Pre-K on Tuesday, September 12!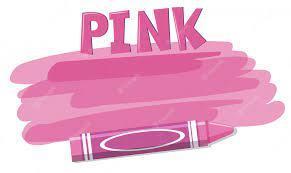 ATTN: PRAGUE ECC/ELEM PARENTS: Picture Day has been rescheduled to 9-13-23 Forms will be passed out as soon as we receive them.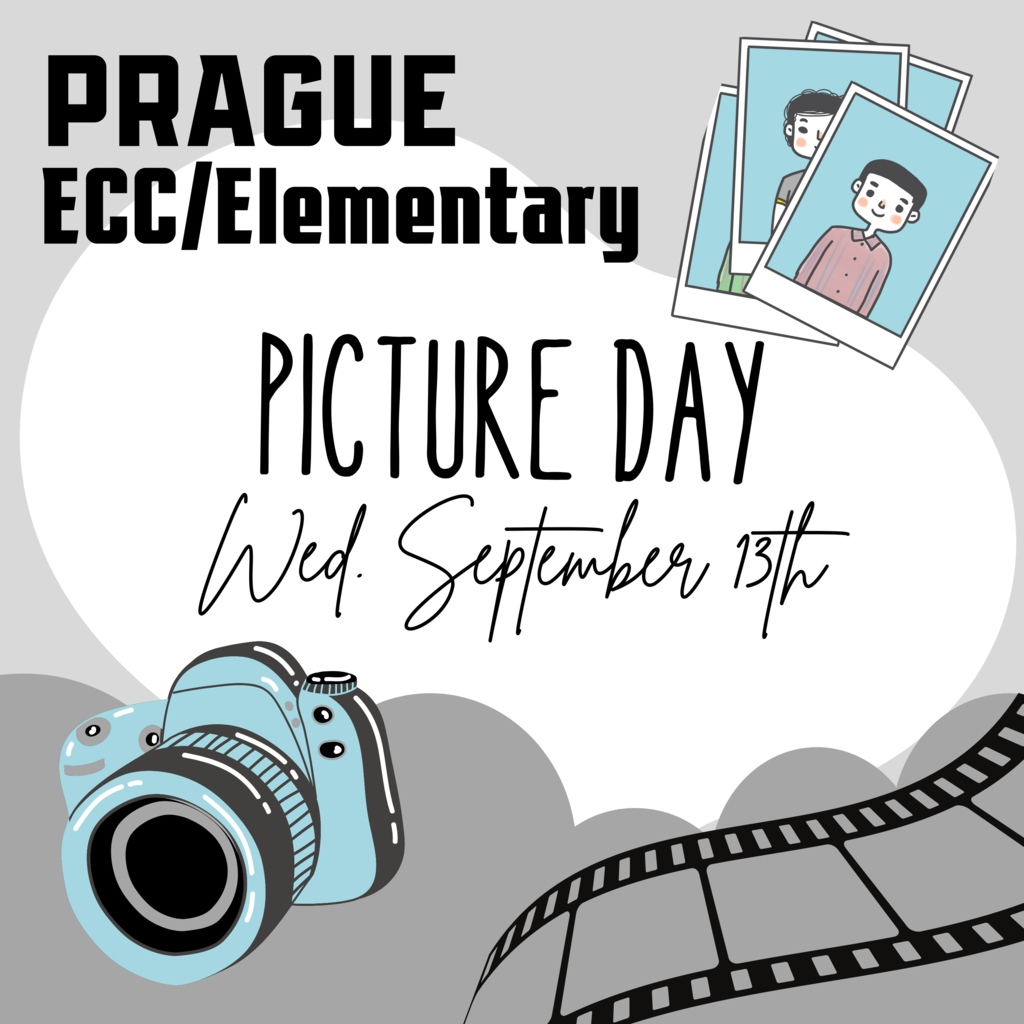 Families: We just received notice that our picture day for ECC and Elementary is September 13! We will send home picture information as soon as it is received.
PRAGUE ECC/ELEMENTARY PARENTS: SCHOOL PICTURES ARE SCHEDULED FOR WEDNESDAY, SEPTEMBER 13, 2023. FORMS WILL BE SENT HOME AS SOON AS THEY BECOME AVAILABLE.
ECC Families: Picture Day is Thursday, September 13!

ECC Families: Join Pre-K and wear something black on Thursday, September 7, as they practice with this color!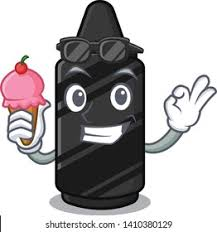 ECC Families: Join Pre-K and wear the color brown on Tuesday, September 5, as they practice this color this week!
A Huge Shout Out to Prague Community Hospital for the Donated School Supplies! Thank You Connie for the Donation Box! Thank You Kami for dropping them off!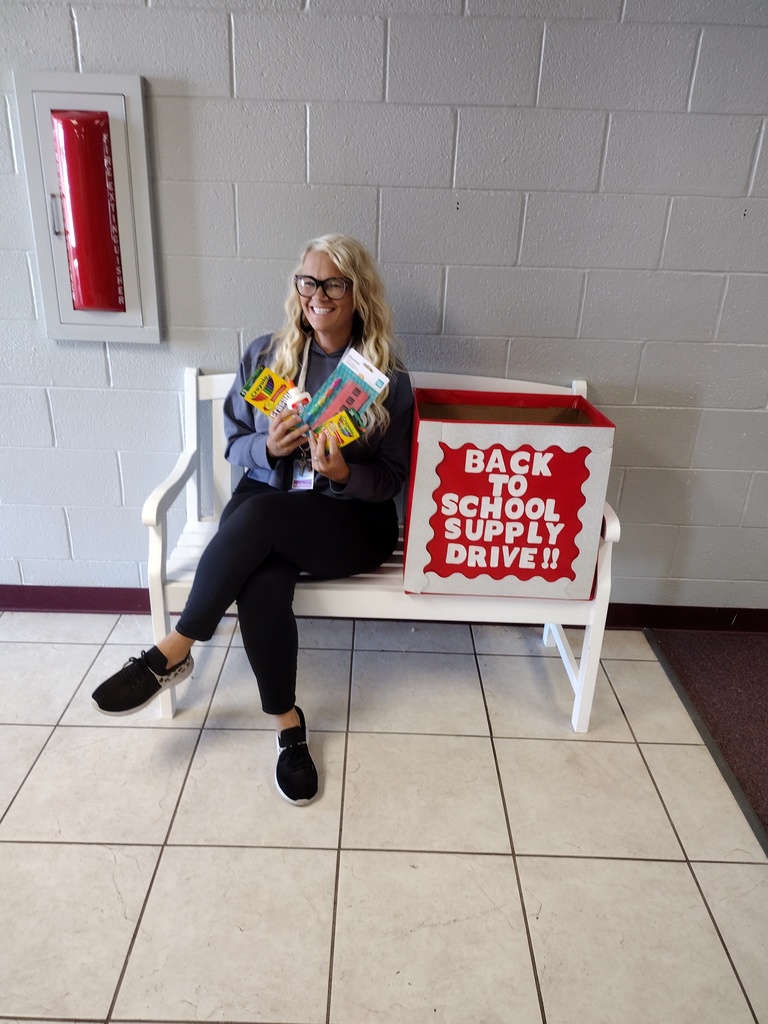 Prague ECC/Elementary Parents: If you signed up for the After School Program and wish to not attend please let me know via email.
tdugan@prague.k12.ok.us
. All 1st 9wks Payments are due by September 8th no later. $90.00 per student. Reminder After School Program starts 8-28-23.

ECC Families: Your students have heard all about Biscuit and his summer vacation with Mrs. Sander. We would love to see story time at home with your kiddo's favorite stuffed animal! Share in the comments. Happy Reading!

Our 1st home football game is Friday and we just wanted to share reminders for ECC and Elementary: Running around is a safety concern, so students should sit with parents. Please do not bring footballs to the game. Come out and cheer on your Red Devil Football Team!!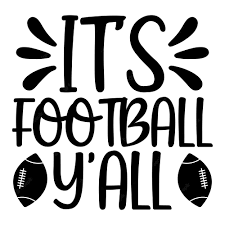 The 1st Graders who read with Mrs. Sander every morning at the 7:45 Club love The Kissing Hand by Audrey Penn. It's about a racoon who misses his mom when he is at school. If you haven't read it yet, you totally should. It's the sweetest story!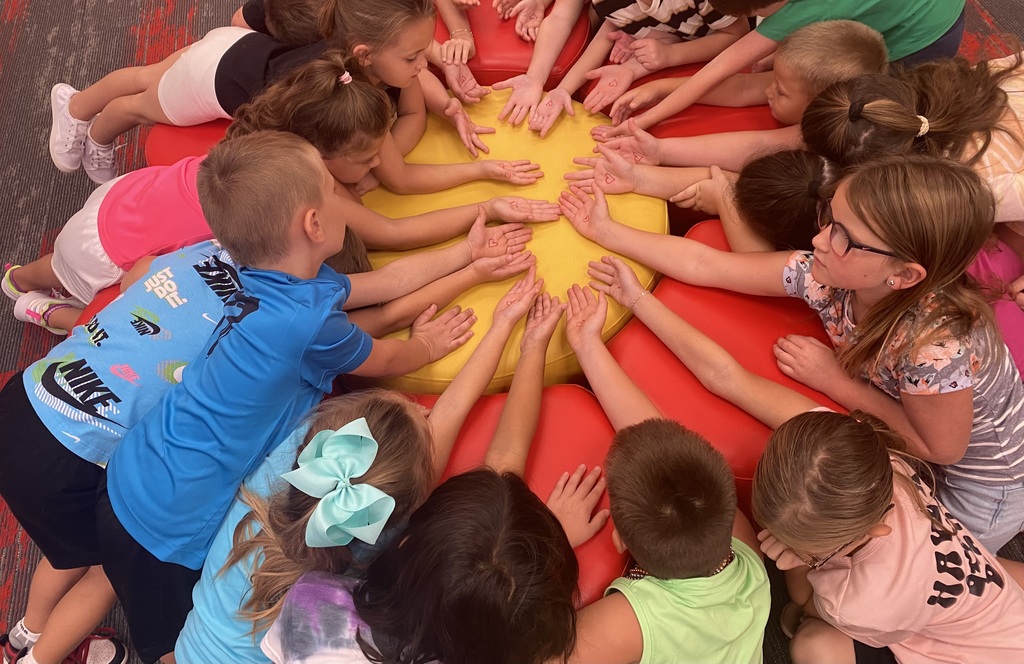 Join Pre-K on Thursday, August 24, to celebrate Green Day! Help our littles learn the color green by wearing green and having fun with the ECC!

Join Pre-K for Blue Day on Tuesday, August 22! Wear blue to school and support our littlest learners!!!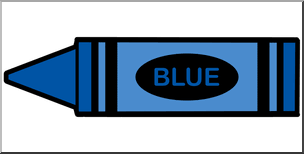 ECC and Elementary Families, We are excited to share that snacks through PEB will begin on Friday, August 18 at recess. Please send no bills larger than $5.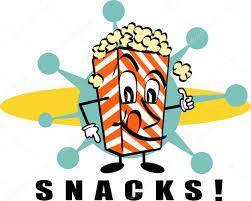 School starts tomorrow! Prague Elementary and ECC Parents: The Sign Gypsies will have a "First Day of School" sign set up on the front lawn of the Elementary and ECC on Thursday. The sign will stay in place throughout the following week. ECC parents: You may park in the parking lot and walk their students to class this Thursday and Friday, but starting Monday parents will have to drop off students at the front doors or cafeteria. The entryway of the ECC will also be open for pictures! Elementary parents: If you would like to take a picture of your child's first day using the signs please keep in mind that the circle drive is a drop-off lane so you will need to park your car before taking advantage of this wonderful photo opportunity. Share your back to school pictures with us down below tomorrow 📸 Please remember, no parking in the drop-off lane. Thank you for your help in making tomorrow morning a flawless beginning to a wonderful year!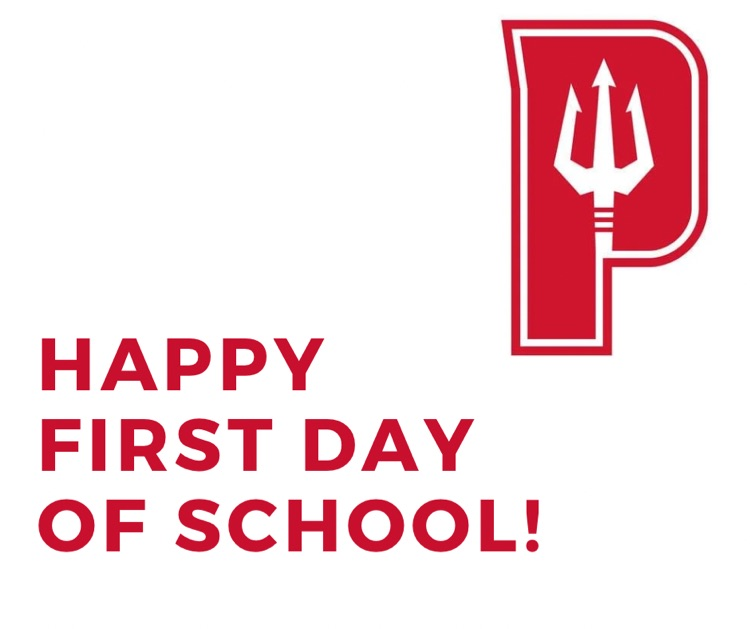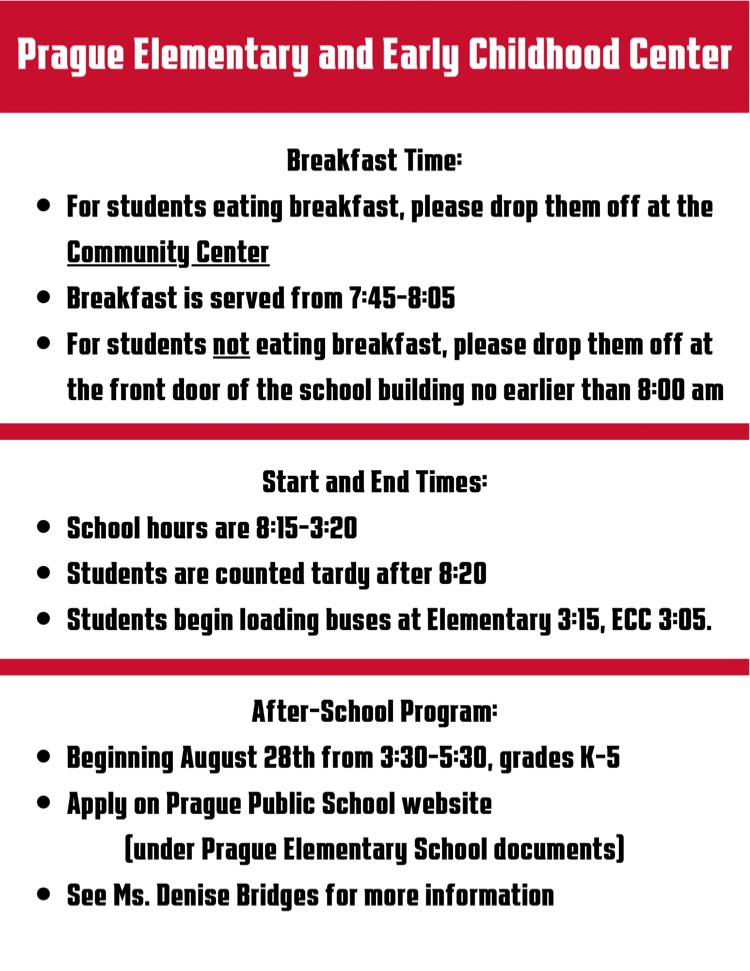 We apologize for the inconveniences yesterday with the Sylogist parent account and seeing your student's teacher. As of 1:00 PM today it is all fixed and you can now log in and see who your student's teacher will be for the 23-24 school year. Don't forget! Meet the teacher and the Community Health Fair tonight!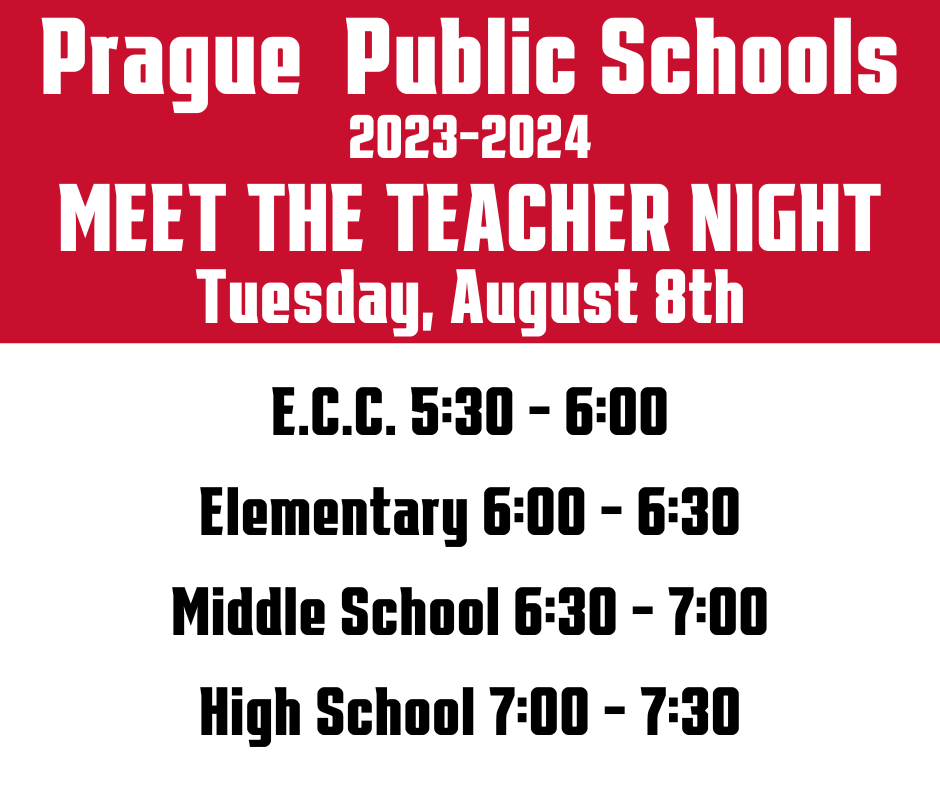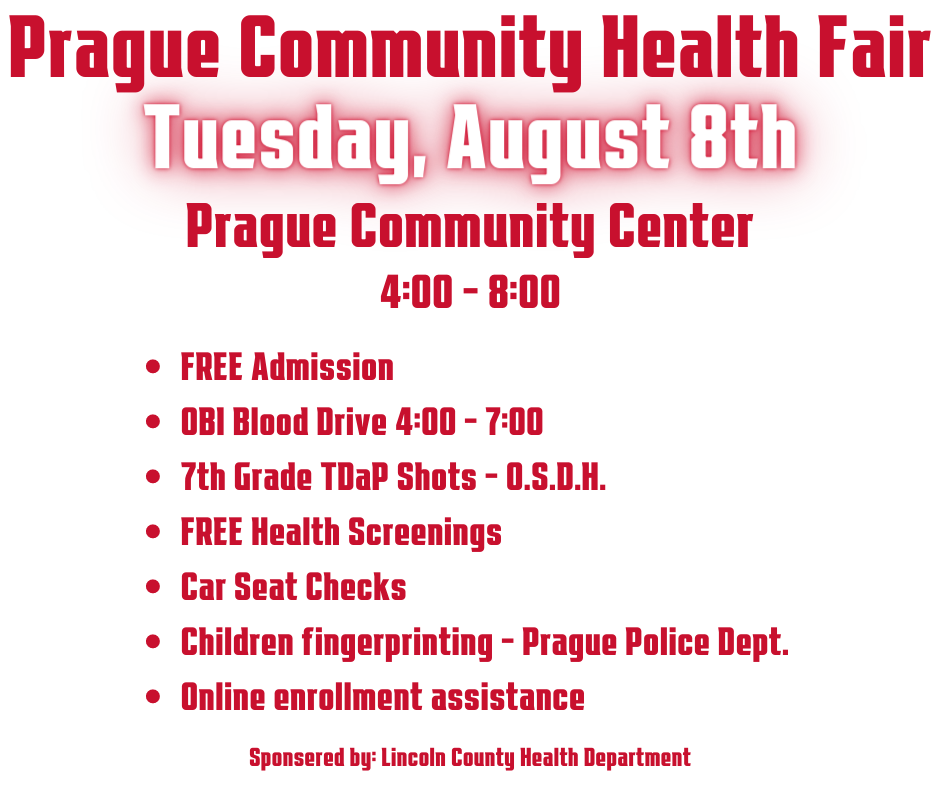 Elementary and ECC school day start and end times, and after school program information.